The Amazon Associates program is the affiliate program available through Amazon, one of the biggest online retailers in the world.
I've written about monetization via the Amazon Associates program several times on the website but I've also received a lot of questions about succeeding as an Amazon Associate.
Based on these questions, I decided to create The Ultimate Amazon Associates Success Framework.
This framework is an easy to follow and implement program on creating a successful website and generating substantial income through the Amazon Associates Program.

CLICK HERE TO ENROLL IN THE COURSE
I became an Amazon Associate in 2012 with one of my first websites. I remember been super excited when I made $3.63 my third month of being an associate.
It was the first time I realized this making money online "stuff" really works. However, that first sale was pure luck.
It was some more time after that before I was able to make a significant amount of money because I didn't really know what I was doing back in those days.
Over the years, through experimentation and a lot of starts and stops, I finally figured out how to generate five figures from the Amazon Associates program.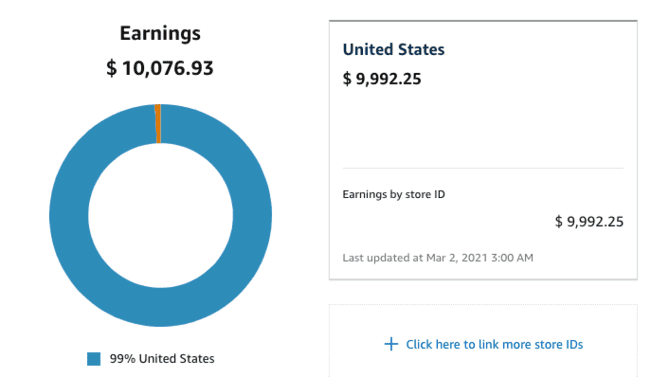 The Ultimate Amazon Associates Success Framework puts all this knowledge into one place for newbies to the Amazon Associates program
How do you know if this course is right for you? Here are some applicable scenarios:-
You're just starting your first website and wondering about monetization through the Amazon Associates program?
You've been an Amazon Associate for some time but you're struggling to make more than a few dollars every month?
You've been an Amazon Associate for less than 6 months and struggling to make your first sale?
You're considering joining the Amazon Associates program as a new monetization strategy but not quite sure how to make the most of it?
You don't think it's worth it to join Amazon Associates because the commission structure is too tiny.
If you answered yes to one or more of the questions above then this course is for you!
The Amazon Associates program is one of my biggest monetization techniques after the Mediavine Publisher Network, and I'm continuously exploring new ways to increase my revenue with Amazon.
With The Ultimate Amazon Associates Success Framework, I am going to share a world of proper techniques and marketing strategies you can utilize to make as much money as you want as an Amazon Associate.
Course Curriculum
The course includes 14 modules with 30 lessons, course workbooks, bonuses, and an opportunity to ask me anything.
Below is a snapshot of The Ultimate Amazon Associates Success Framework curriculum:-
Introduction
Module 1 – Why Most Amazon Associates Fail
Module 2 – Choosing Your Niche and Domain Name
Module 3 – Amazon Associates Program Basics
Module 4 – Monetizing Your Website & Skills Via Amazon
Module 5 – Creating Content for Optimization and Conversion
Module 6 – Golden Rules for Creating Content That Converts
Module 7 – How to Generate Traffic For Your Website
Module 8 – Framework for Increasing Your Amazon Associates Earnings from Month to Month
Module 9 – Maximizing Amazon Associate Earnings During Holiday Periods & Seasonal Events
Module 10 – How to Become a Global Amazon Associate
Module 11 – Getting Paid on Amazon
Module 12 – Boosting Earnings Via Deciphering Amazon Reports
Module 13 – Important Fine Print Most People Miss
Module 14 – Essential Tools to Succeed As An Amazon Associate

CLICK HERE TO ENROLL IN THE COURSE
The Ultimate Amazon Associates Success Framework is scheduled for release before the end of 2020.
Some of the perks and bonuses of signing up for this course include:-
Bonus 1 – Continuous access to all future updates on the course.

I intend to continue updating this course as my knowledge base grows and I experiment and create even more ways to earn money through the Amazon Affiliate Program. Access to all future updates will remain free at no additional cost to you.

Bonus 2 – 15% discount on any of the other courses as well as new courses added to the Empower Network.
20% discount on select items from the Ignite Your Imagination Shop; a self-empowerment destination for freelancers, solopreneurs, dreamers, and doers.
CLICK HERE TO ENROLL IN THE COURSE
This post may contain affiliate links which means I will make a small commission if you purchase through those links. Read full disclosure HERE.