I have received a few emails asking about the best ways to connect with a dream career, or at least the right career.
In order to connect with the right (dream) career, you should have taken some personal time out to discover your unique capabilities and competencies.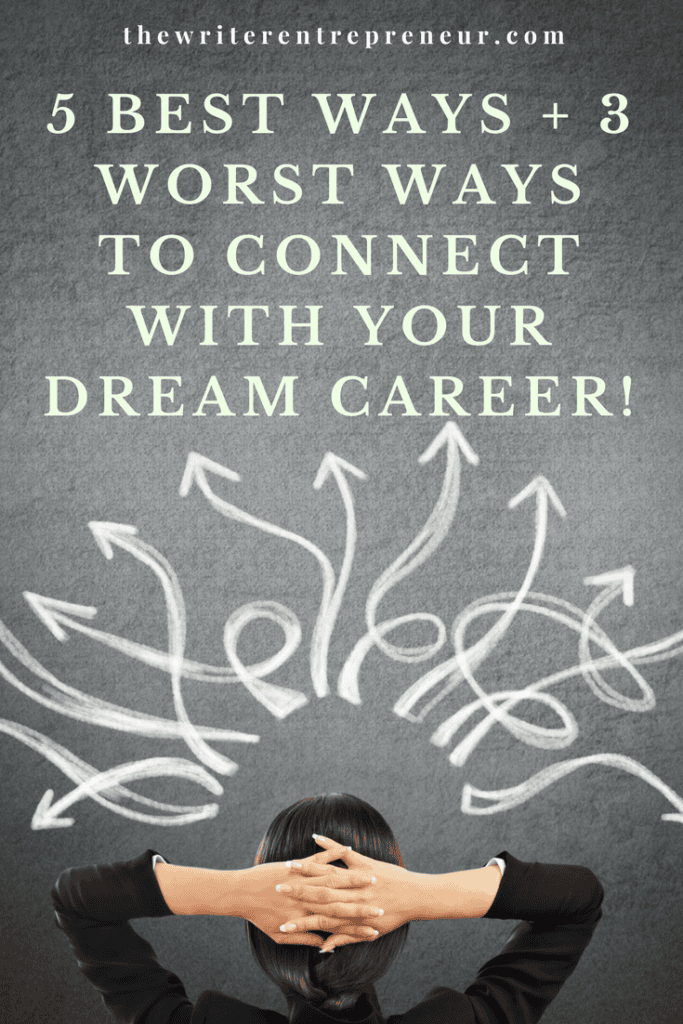 What do you bring to the game? What sets you apart from the rest of the herd?
What Colour is Your Parachute by Richard N. Bolles and Quitter by Jon Acuff are two resources that can help you with this exercise if you're unsure.

Having said this though, it's well known that some of the best jobs never make it to the job market. The positions are either filled internally or through recommendations.
When I was still in full-time employment, those were the jobs I went after.
I took responsibility for my career and if I wanted something, I engaged creative means far above the traditional methods.
I have outlined the best 5 below as well as 3 that are time wasters and borderline scams:-
5 Best Ways to Connect with the Right Career
1. Quality Networking for the Right Career
The absolute best way is through quality networking. Where do the people in the industry you want to be in hang out?
Hang out there too, make friends and provide helpful information to people you meet.
Build connections and relationships first. Sooner or later, you will come across a great job opportunity.
If the thought of speaking to a stranger for networking purposes terrifies you, read Dale Carnegie's How to Win Friends & Influence People.
2. Connect With LinkedIn for the Right Career
Do you have a LinkedIn account? If not, you need to get one now. It's free and takes less than 30 minutes to set up. Create an excellent profile and keep it updated.
Connect with the people in your industry, find common groups and participate in the discussions. Again, the purpose is building connections and relationships.
It's very annoying when you accept someone's request to connect and they send you an in-mail asking for a job 5 minutes later.
3. Follow Relevant Companies
Follow the companies you're interested in and keep your ear to the ground for opportunities. This ties into 1 & 2 above.
I once belonged to a networking group for event professionals where I met the CEO of an awesome company. We became chat buddies at the events and connected online.
A few months after I met him, a position I wanted became available internally. I spoke to him about it and how I could help the department improve.
An interview was set up within 48 hours and I was offered the job a week later. That's the power of building the right relationships.
4. Join Professional Groups
Join groups with similar interests on meetup.com. There are usually planned activities every week or so. Go to as many of these activities as possible.
This is also a form of networking but not quite as formal.
5. Contact Head Hunters
This was something I never tried but a few of my close friends tried it with success. Contact relevant headhunters if you're looking for a mid-senior level position.
They have access to exclusive jobs and it's one way to get a leg up in your search. Don't turn this into a free for all.
Work with a minimum of 2 headhunters and a maximum of 5 and follow up with them accordingly.
Did you notice my emphasis on connecting and building relationships, as well as helping people?
No one is going to offer you a dream job just because you're job hunting. Show what you can bring to the table. Go a step above the competition.

Now, what are the worst ways to connect with the right (dream) career? I've never done these things but I know quite a few people who have.
3 Worst Ways to Connect with Your Dream Career
1. Mass Emailing
Sending CVs randomly like a mindless drone to 100 email addresses per day with the same generic email body.
Putting everybody's email in the visible addressee part of the email is especially heinous.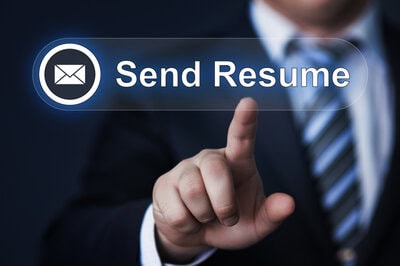 2. Paying Someone
Do not pay anyone to distribute your CV, boost it, turbocharge it or any other kind of thermodynamic activities. You're not supposed to pay anyone to find a job.
It doesn't matter how awesome it sounds. If they want money up front or at any time, make like Usain Bolt.
Related Content: More Articles About the Right Career
3. Being a Clueless Git
Getting introduced to someone for the first time and immediately ask them if they have a job available in their company, or exchanging business cards and then sending them an email within a few short hours asking about a job.
If you just want any job for the sake of paying bills, perhaps the above might work.
However, for the purposes of the right (dream) career, doing something that truly fulfils you and will help you grow in your career, I suggest focusing on the earlier part of this article.
It's time-consuming and requires you to actually make out a plan of how you want to go about it but that's why it's called a dream career.

This post may contain affiliate links which means I will make a small commission if you purchase through those links. Read full disclosure HERE.