It's important to focus on the right boss rather than the right job especially at the beginning of your career. I share my experience choosing my first boss in this article.
Don't pick a job. Pick a boss. Your first boss is the biggest factor in your career success. A boss who doesn't trust you won't give you opportunities to grow. – William Raduchel.
I had a lot of help from my dad when I started applying for jobs out of school. He knew people who knew people and he sent me to the right interviews.
That was all he did though. I still had to impress the interviewers and get the job on my own.
After a few months and rounds of interviews, I reached the last stage of two jobs – one was with a publishing house and the other was with a bank.
I met the people I would be reporting to at the last stage of each interview and they both told me what they expected.
Potential boss 1 went on and on about what she wanted from me, how she expected me to act and behave, all the things she would do to kick my ass if I stepped out of line.
She spent a significant amount of time talking about herself, how awesome she was and how I was going to do all of her biddings.
Potential boss 2 told me more about the department, how happy he was to have me on the team, how they groomed newbies, and what he liked about me.
He also let me know how he was going to start me out in my career and help me grow, teach me all the things a youngin' should know, and make me a better version of what I wanted to be.
Given my creative leaning, you'd expect me to choose potential boss 1. However, I chose potential boss 2 even though it was a little bit out of my career path.
I didn't think it was right to have the potential boss 1 as my first boss out of school when I was at an impressionable stage of my life.
My father didn't badger me and let me make the decision on my own. I decided it was more important to choose the right boss than to choose the right job.
4 Reason Why You Should Focus on the Right Boss, Not the Right Job
The right boss will groom you, help you to grow, and guide you to maximize your potential, not make you a stoolie they trample on to climb higher up the ladder.

The right boss will trust you and give you responsibilities that will move you forward, not just in your career but in your life in general. You're actually going to understand the difference between doing what you love and just doing something for a paycheck

.

The right boss leads by example, ahead of his/her team, providing a guiding light; not lead by instilling fear and being a dictator.

The right boss won't throw you under the bus to save himself/herself.
What I learned from my boss in that job shaped how I've moved ahead in my career and followed through with the things I want for myself.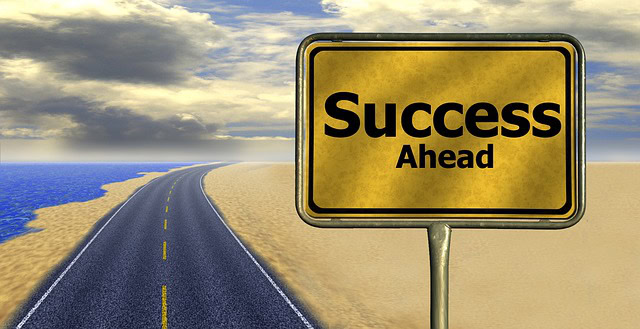 3 Ways to Choose the Right Boss
1. Answer These Questions
What is your life plan? Do you know what you want your journey to be about? When you answer these questions, you are better equipped to choose the right boss.
2. You Get to Choose Them Too
The job interview isn't all about them. Don't sit in the chair, quivering in fear, hoping they choose you.
It's a two-way street. You need to interview them as well. If it doesn't feel right for you, leave.
3. Research the Company
Explore the profiles of the management team of the company. What's their vision and philosophy?
What makes them tick? What's their history? Do they walk the talk or they're just full of hot air?
Trust me, if you dig enough online, you will find what you need to know about a company.
Every job I had before I started my own business was always about choosing a boss rather than a position.
I didn't always get it right but the beauty of life is when you make a mistake, you get a chance to rectify it – go back to the drawing board and do better the next time around.
Would you rather have the right boss or would you rather plot out one of the scenarios from "Horrible Bosses" in your head over and over again?
Related Content
This post may contain affiliate links which means I will make a small commission if you purchase through those links. Read full disclosure HERE.