Creating and utilizing a vision board is key to manifesting your short and long-term goals. Find out how in this detailed article.
Most people would write down their plans somewhere or have it mapped out in their heads but don't really follow through because of a variety of reasons – career, education, other mundane stuff.
Surrounding yourself with images representing what you want for yourself and out of life keeps you focused on achieving your hopes and desires.
This is where a vision board comes in.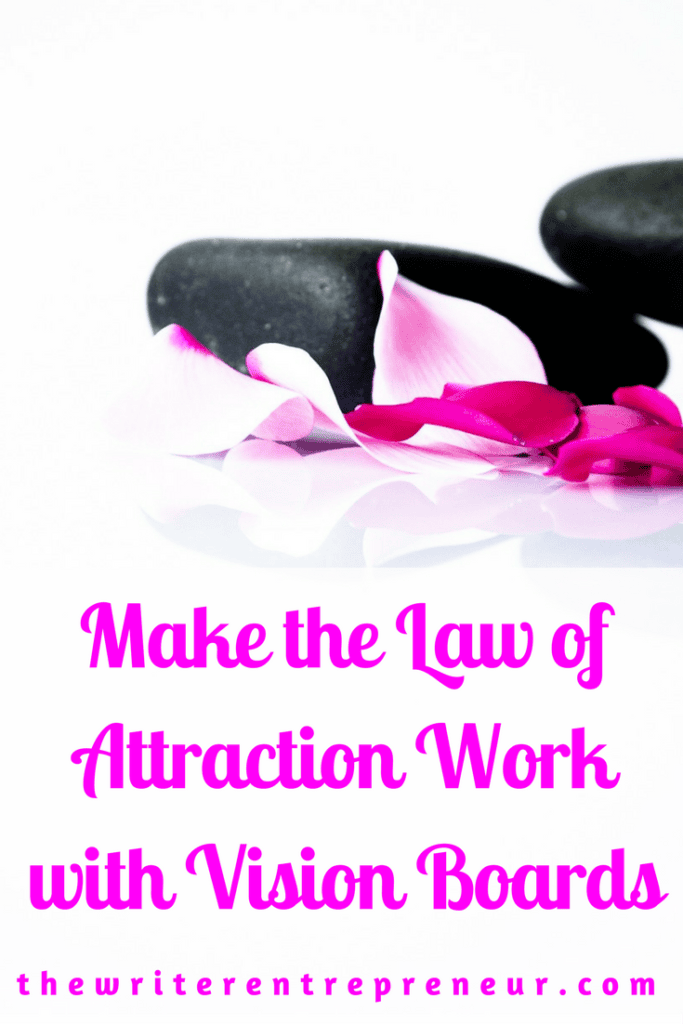 A vision board is a simple visual tool used to stay motivated, focused on your goals and utilize powerful positive energy within you to manifest your desires.
It usually consists of a collage of things that represent your short and long-term goals and desires. Sometimes, the board could also include writings. The pictures and writing used should mean something to you and represent what you want.
By focusing on the things that matter and continuously filtering this information to your brain, you can literally begin to make your wishes come true.
Of course, you also need to have a plan you're working on to aid you in the direction of your dreams. After all, your brain isn't a genie.
How To Create Your Vision Board in 5 Easy Steps

Vision boards are fun, cheap and easy to make. You will need the following items:-
A poster board of any size depending on how many goals you have

A bunch of old magazines and newspapers (if you don't have newspapers or magazines, you can also find the images online and print them out)

Glue sticks, tape or tacks

A pair of scissors

A permanent marker

Some sheets of paper
Directions
Once you have all the materials, sit down and really think about your life and the things you want. Take a few days to think about it and meditate on it if necessary. Then write everything out on a piece of paper. Once you have this, you're ready to start on your vision board.

Go through the newspapers and magazines and cut out any images that represent your goals. For instance, if travel is a goal, cut out pictures of vacation spots, planes and/or names of countries. Cut out as many images as you want. Let your imagination run wild. Look for images online as well.

Once you're done, start sorting them out into similar piles. You don't have to use all the images but don't discard the ones that you don't like or don't fit your ideas yet. Just set them aside. Later on, when you're filling up the board, you might decide you want to use it after all.

Afterwards, start arranging the images on the poster board. Don't tape just yet. Play around with the arrangement a little bit. Place them in the order you want to achieve them, alphabetically, by difficulty or in whichever order makes sense to you. You can also write on the vision board by the way.

Once you're satisfied with the order, it's time to start making the images more permanent. Arrange them in a circle and leave the centre of the board blank. Make sure you're satisfied with the order before you stick the images on the board. It's quite annoying and messy to move around again later on if you change your mind.
In the centre of the board, put a picture or image of something that makes you very happy. For instance, your parents or you and your husband/SO.
You could also use a symbol that has a lot of meaning for you. I normally put something that represents my central theme for the year. A theme that ties everything on the board together.
That's it. Your vision board is all done. Place in a position in your home where you can see it before you go to bed and when you wake up in the morning.
With a perpetual visual reminder in front of you, it's pretty hard to lose sight of the things you're aiming for.
You can have a look at my own vision boards and how I've done over the years (since 2011) for some inspiration.
Anna gave up her 9 – 5 to implement her life plan after paying off over $40,000 in debt. She started The Writer Entrepreneur to share her journey and encourage other people to pay off debt and pursue their life plans. She has been featured on HuffPost, YouQueen & Fitnancials among others. Learn more about Anna HERE.
This post may contain affiliate links which means I will make a small commission if you purchase through those links. Read full disclosure HERE.