This week's freelancer course recommendation is Seth Godin's Freelancer Course, which is offered through Udemy, one of the largest online course companies.
If you work in the marketing industry or know anything about it, I'm sure you've heard of Seth Godin.
He is a renowned author, entrepreneur, and speaker.
He co-founded Yoyodyne, which he sold to Yahoo in 1998, and Squidoo, which was acquired by HubPages in 2014.
He was inducted into the Direct Marketing Hall of Fame in 2013. You can learn more about Seth Godin HERE. Seth Godin has also authored 18 bestsellers which include:-

What's Included in Seth Godin's Freelancer Course?
Finding the best courses for freelancers can be a challenge with such a voluminous amount of information out there.
However, you can take the guesswork out of it with this one-stop course for freelancers from the marketing master himself.
Seth Godin's freelancer Course covers essential things such as:-
What you need to know about launching as a freelancer

How to find clients and get them coming to you

Pricing your services correctly

Taking control of your freelance career
You'll have the opportunity to ask questions, download the course notes and complete useful in-depth exercises.
Throughout the course, Seth Godin takes you through becoming a freelancer step by step, finding and choosing the right kind of clients, how to build your reputation, and much more.
Seth also includes in-depth answers to related FAQs selected from his audience, which clarify common concerns from freelancers and what to expect by way of everyday challenges.
A lot of courses out there claim to do the same thing but this course is backed by over 30 years of experience from an authority figure in the marketing industry.
Seth Godin definitely knows what he's talking about and he is someone you want to learn from. With content geared towards all skill levels, the course includes:-
Over 87 lectures

2.5 hours on-demand video

14 supplemental resources

Access on mobile & TV so you can study on the go

A certificate of completion
Check out some of the previous student reviews below:

Student Reviews of the Freelancer Course

By the end of the freelancer course, you should be able to work more effectively as a freelancer by differentiating yourself from the competition.
You should also be able to set yourself on the path to freelancing with a functional plan in place, which will eventually help you to get out of a job that sucks if that's what you want.
How to Register for Seth Godin's Freelancer Course
At $89 for lifetime access, this course is an absolute bargain. You can find out more about the course and register for it here – Seth Godin's Freelancer Course
If you've been looking for the best course for freelancers out there, this course is well worth the investment because it delivers value long after completion.
CLICK HERE TO ENROLL IN THE COURSE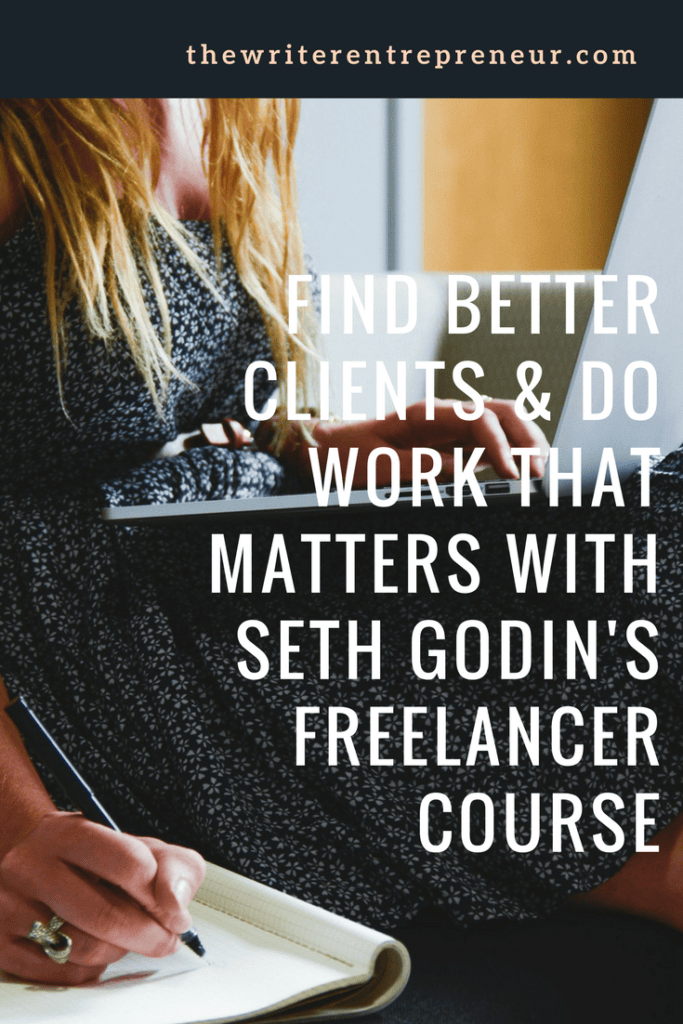 This post may contain affiliate links which means I will make a small commission if you purchase through those links. Read full disclosure HERE.