I was researching something online earlier today when I came across this hilarious motivational video from Shia LaBeouf.
Shia LaBeouf is an American actor who first appeared on the screen in 1998, and has grown to become one of the popular faces in Hollywood.
He doesn't have any history of being a motivational speaker as far as I know but one fine day, he stood in front of a green screen and served up some gems to the world.
The video is extra intense, extra forceful and a little scary. But hilarity and incredible hulk pose aside, he makes some very valid points:-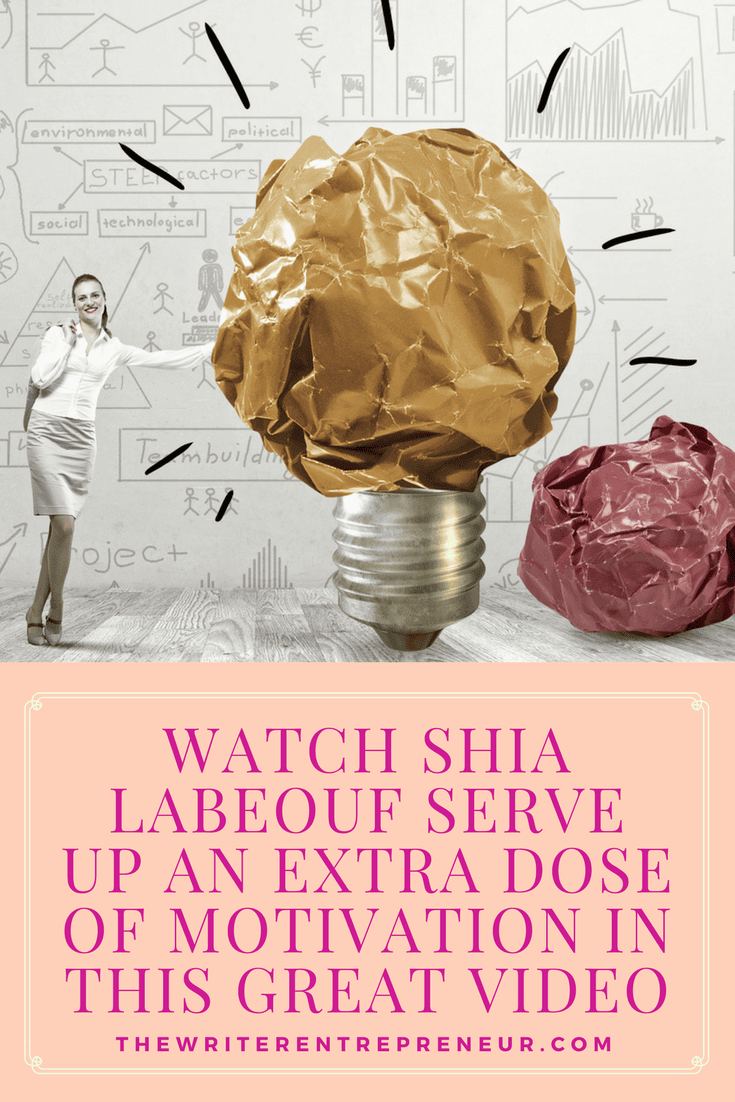 Don't let your dreams be dreams.

Just do it.

Yes, you can.

Stop giving up.

What are you waiting for?

Make your dreams come true.

Nothing is impossible.
According to the Guardian, the video is part of a collaboration with London art students on a graduation project.
If this doesn't get you going, I don't know what will. Or at the very least, it will make you go out and buy something from Nike. Enjoy. 🙂

Related Content: A Guide to Getting Started with a Plan
This post may contain affiliate links which means I will make a small commission if you purchase through those links. Read full disclosure HERE.