The course of the week series starts with Guy Kawasaki's Essential Guide to Entrepreneurship, a course to help you jump-start your business brain and develop a launch plan.
When I started making plans to leave my job and required a few skill upgrades, Udemy was one of the places I stopped by.
I waded through a large number of courses and reviews on Udemy before I settled on the top 5 that fit my criteria.
Udemy courses are budget-friendly. You can stop whenever you like and pick up where you left off, later on.
You can also ask the instructor questions in the sidebar and the notes are downloadable as you go.
Best of all, you can access your courses on your computer or via the mobile app on your phone.
The course I'm recommending this week is Guy Kawasaki's Essential Guide to Entrepreneurship. Guy Kawasaki is a thought leader with a solid background in venture capital and angel investment.
He is the chief evangelist of Canva, a free graphic design tool website, one of the awesome branding and design tools I use for my websites.
I wrote a preview of this online design tool at What Can You Do With Canva Pro?
Guy Kawasaki is also an executive fellow at the Haas School of Business (UC Berkeley). Learn more about him HERE.
The Essential Guide to Entrepreneurship course covers the steps from idea to launching your business, possible pitfalls to avoid, and brand identity among other things.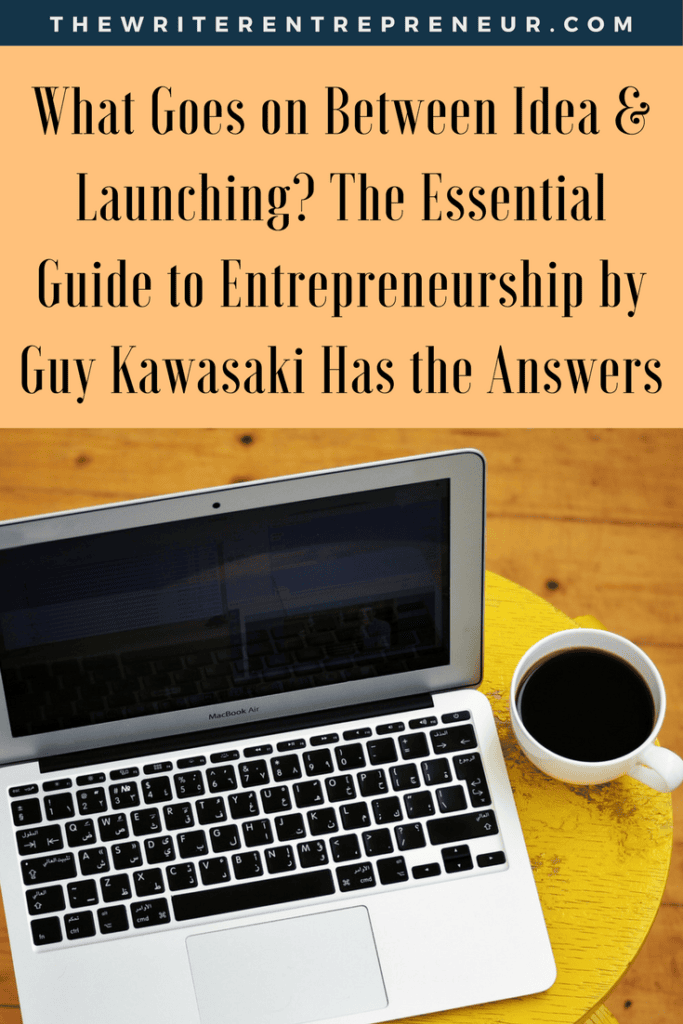 The course is broken down into 8 sections of over 50 courses covering introduction, launching, pitching, fundraising, building a team, social media, evangelizing, and conclusion.
Additionally, you'll have access to Guy's experience and expertise garnered over the last 30 years.
If you're still dabbling with your business plan, on paper or in your head, this course should help you get going and answer a few of your pressing questions.
I like that it includes the pitfalls to avoid while trying to set up your own business. Peep some student reviews below:
It doesn't matter if you're a newbie to entrepreneurship. In fact, this course will help you immensely with getting your feet wet, developing and implementing your ideas.
The course is $95 but there's always a sale going on over at Udemy and you can get it for as low as $20 sometimes. Get on over there now to book your space on the course.
This Essential Guide to Entrepreneurship course regularly sells out of Udemy so if you're looking to learn about what it takes to become an entrepreneur, then I recommend checking it out HERE and also reading the reviews.
Guy knows what he's talking about and if there's anyone I'd rather learn how to become an entrepreneur from, it's definitely him. Learn more HERE.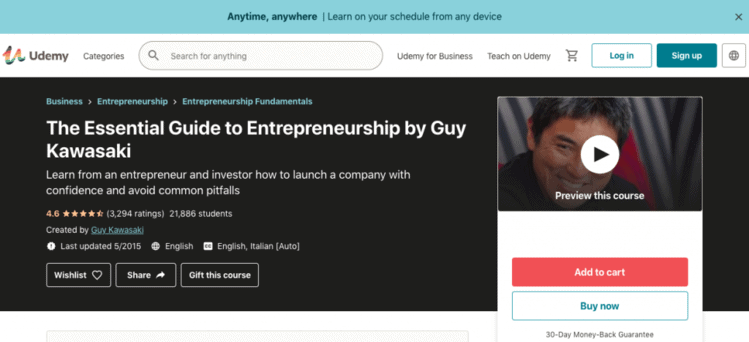 This post may contain affiliate links which means I will make a small commission if you purchase through those links. Read full disclosure HERE.