How do I use Mairlerlite is one of the requests I recently received. In this article, I cover the benefits of MailerLite, the main features, setting up autoresponders as well as pros and cons of MailerLite.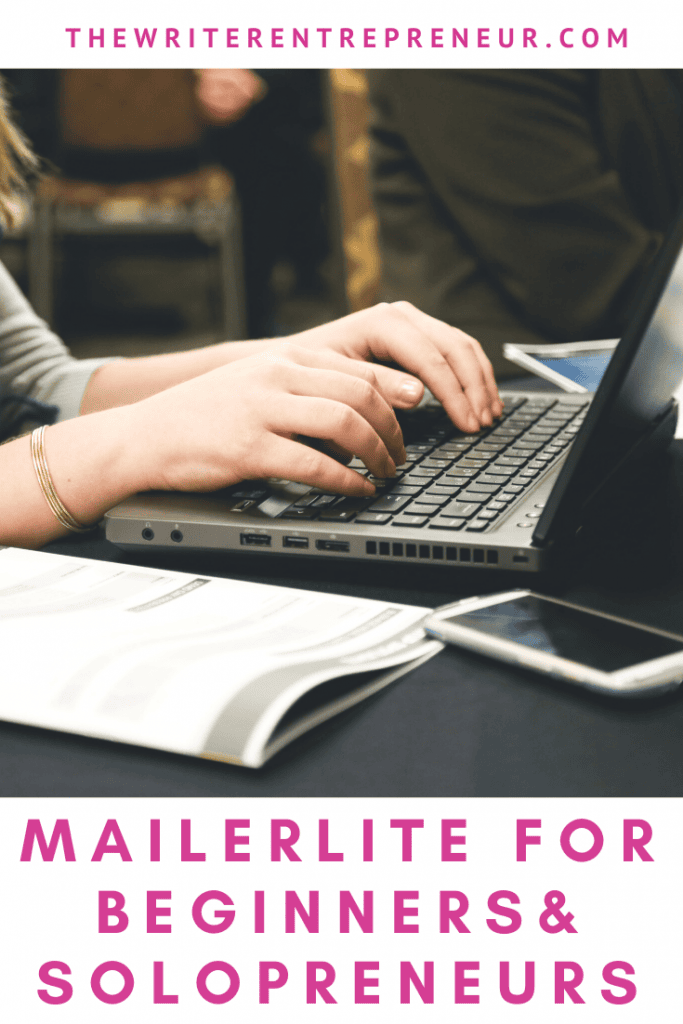 Following the earlier article on 5 Top Tools for Small Business Email Marketing Management, I will be uploading individual writeups of each of the suggestions in that article.
I'm starting with my favorite for small to medium-sized accounts, MailierLite. It's the email marketing service I use for this website and 3 of my other websites.
I will also be answering the most frequently asked questions about using MailerLite as your email service.
Before signing up for MailerLite, I was with Mailchimp for the longest time. However, setting up autoresponders on Mailchimp was very complicated.
Additionally, they didn't have that many templates, and the ones they had didn't convert very well.
I went looking for options and that's when I ran into MailerLite. They had just launched the service back then.
After signing up with them, I automated all my campaigns, personalized welcome emails and got my mailing list organized.
I haven't looked back since then and continue to grow my mailing list with MailerLite. Best of all – it didn't cost me a fortune.
What is MailerLite?
MailerLite is an email marketing software created for small businesses. It was designed to provide intuitive solutions for complicated tasks.
Email marketing plus automation can be a headache to set up but the headache is removed with MailerLite.

Is MailerLite Any Good?
MailerLite offers clean designs, easy to use interface, and endless customization options for whatever purpose a small business owner might have in mind.
No one has time to spend hours tinkering with email marketing software behind the lines and as a small business owner, you may not have the funds to hire someone to manage this for you.
MailerLite removes all the unnecessary steps involved and helps you set up your account within a short time.
Quick Overview of MailerLite
The video below shows you a quick overview of MailerLite and the benefits of its service.
Why I Love MailerLite?
1. MailerLite is Free
MailerLite provides a free plan with all the premium features available for 14 days.
Afterward, you can opt to upgrade or stay on the free plan for the first 1,000 subscribers.
2. MailerLite is Budget-Friendly
Even after your list exceeds 1,000 subscribers and you're required to upgrade, MailerLite is still very economical starting at $10/month.
3. Beautiful Landing Pages
MailerLite provides beautiful and easily customizable landing page templates. You can see the landing page for The Writer Entrepreneur HERE.
4. No Coding Knowledge Required
The MailerLite plugin allows you to insert forms where you want and turn on pop-ups. You never have to mess with any code.
5. Ease of Use
MailerLite is easy to understand and the interface is drag-and-drop. Once you're satisfied with the overall look, you can then customize it as you like.
6. Easy to Manage Subscriber List
MailerLite subscribers can be easily filtered by groups, segments, countries, signup date, signup source, active status, campaigns, and automation workflows.
7. Cool Photo Editor
Uploaded images can be edited with the internal photo editor. You can customize images with text, filters, and much more.
8. Easy to Decipher Campaign Reports
Your campaign reports don't look like rocket science. They are easy to understand and customize for better open and conversion rates.
9. 24/7 Real-Time Support
Support from real human beings is always available and real-time solutions are provided. You can expect a response to any query within an hour.
Additionally, MailerLite provides email and chat support in 8 different languages!

10. Responsive Templates
All the forms, pop-ups, and landing pages on MailerLite are responsive and resize to every screen size.
11. Helpful Tutorials
MailerLite has a very helpful YouTube channel with step-by-step instructions for all customization options.
If you're serious about growing your email list as a small business owner, then MailerLite is one of the best options for you.
You can set up your MailerLite account HERE or keep on reading for even more awesome reasons why MailerLite is bae.
LEARN MORE ABOUT MAILERLITE HERE
Is MailerLite Free?
MailerLite is free for the first 1,000 subscribers. After that, charges start from $10/month and go all the way up to $50/month for 5,001 – 10,000 subscribers.
For subscribers over 10,000, there are customized pricing options available. You can view full pricing options HERE.
Key Features of MailerLite
In addition to the reasons I mentioned above, below are some additional key features of MailerLite:-
A/B split testing for you to determine what works best with your audience and tweak your strategies.

Automation, autoresponders, and auto resend options based on subscriber activities.

RSS feature to send out your posts automatically. You receive my RSS feed every week if there's new content uploaded

Integrations with over 50 popular web services such as Privy, Shopify, Facebook, Gleam, and much more

Loads of beautiful templates for sign-up forms, pop-up forms, and landing pages. You don't need any coding experience to customize these templates.

They are constantly updating their templates and features for even better conversion.

Got more than 1 team member? You can create permissions and user roles to collaborate with different team members.

MailerLite sends out very informative and helpful emails sharing tips for you to get even better at email marketing.
They are currently working on a feature that will allow you to build websites inside MailerLite.
Does MailerLite Have Landing Pages?
Yes, MailerLite has landing page options, which they call "Sites." You can customize it with your brand colors, logo, and anything else you like.
You can even give your landing page a domain name instead of the domain name provided by MailerLite. What does this mean?
You don't have to use different paid services such as LeadPages to generate leads and/or sales anymore. You can do that right inside your dashboard on MailerLite.
You can create as many landing pages as you want. You can view the simple sign-up landing page for The Writer Entrepreneur HERE.
How Do I Use MailerLite?
I use the full range of MailerLite options. I have sign-up forms, landing pages, and automation workflows for different objectives.
I also send out an RSS feed to my subscribers every week so they're notified only when there's fresh content on the website.

My automation series for when subscribers join my list contains emails with different information.
With automation, you can create content for up to a year and longer to go out to your subscribers at intervals.
How Do I Sign Up for MailerLite?
It's very easy to get started with MailerLite.
You just need to enter some basic information about yourself and your website, verify your email address, and get started.
---
---
You don't need to enter credit card details or any payment information to set up your account. Click here to start your Forever Free plan on MailerLife.
If you're moving over from another email marketing company like Mailchimp, it's very easy to import your subscribers to MailerLite. It only takes a few minutes once you upload a CSV file.
What's Not to Love About MailerLite?
Ok, now that I've gone on and on about the benefits, what are the cons? Are there any cons to using MailerLite?
The approval system used to take a while but now once you confirm your email address for your domain name (not Gmail or Yahoo), you're good to go within minutes.

If you have low open rates, CTR, or too many spam complaints, they might put your account on hold but their unsubscribe feature takes care of this perfectly. Just go through your lists every 3 – 6 months to filter inactive subscribers and remove them or send them one final email before unsubscribing them.
Where is MailerLite Located?
MailerLite is headquartered in Lithuania, Europe. It's a small business for small businesses.
Though headquartered in Europe, their staff is spread out over 16 countries and provide service in 8 languages.
I highly recommend MailerLite if you're just starting out or you're shopping around for something new and inexpensive.
CLICK HERE TO START YOUR FREE MAILERLITE ACCOUNT
This post may contain affiliate links which means I will make a small commission if you purchase through those links. Read full disclosure HERE.