Automated social media scheduling is one of the best things that ever happened to marketers. I use these social media scheduling tools in my business for good reason.
With so many social media channels times the websites I manage, it's easy to spend all my time updating and maintaining social media channels.
And that's just for the big 5 – Facebook, Twitter, Pinterest, Instagram, and YouTube.
As a solopreneur who does almost everything in her business, time is something that's precious to me and I have very little of it to waste.
It's also important to maximize my effectiveness in the time I do have, which isn't much when you take out 8 – 10 hours of sleeping (yes, I'm a sleeper) and life stuff like eating, grocery shopping, laundry, social activities, etc.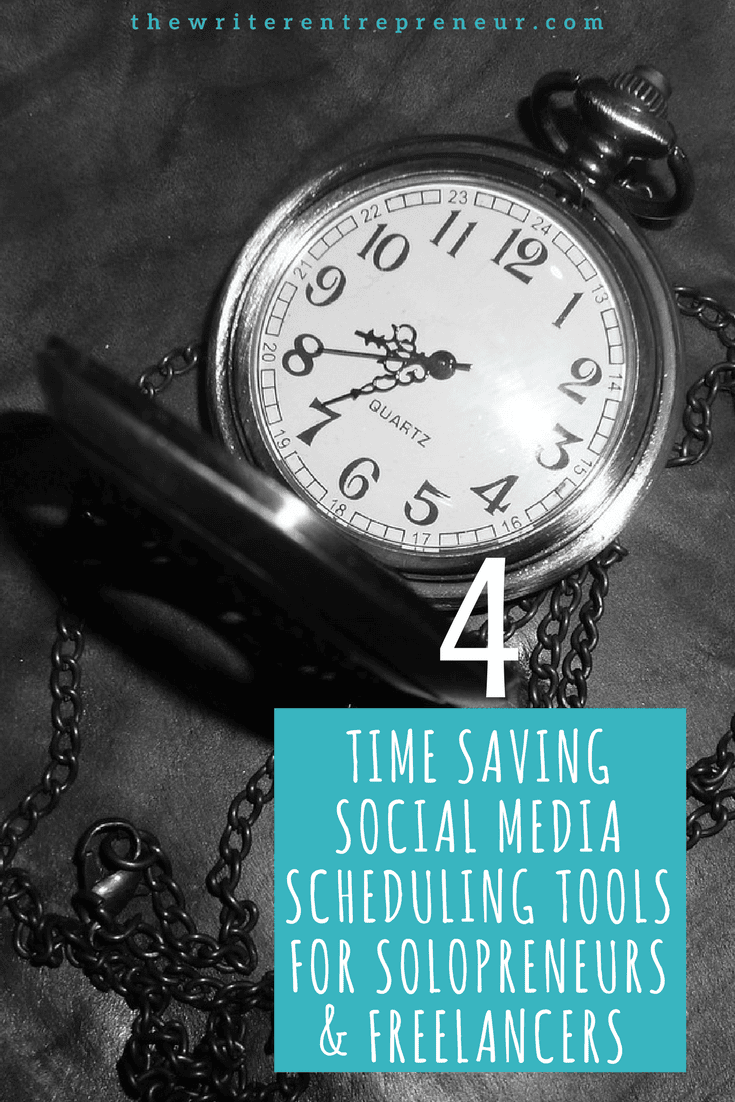 7 Advantages of Social Media Scheduling Tools
1. Social Media Scheduling Saves Time
The most obvious reason is to save time. Just set it and forget it is awesomeness personified.
2. Social Media Scheduling Tools Optimise Efficiency
Social media scheduling tools are efficient when managing multiple social media accounts.
You can connect all your social media accounts under one tool and manage them more effectively.
3. Scheduling in Advance
Scheduling as far in advance as you want. You can easily create an overview of all your activities with your editorial calendar and manage them accordingly.
4. Monitor Engagement
Scheduling tools enable you to monitor how your posts are doing with audience engagement so you can improve your account performance.
While you can get this on the dashboard of each social media account, it's easier to see it all in one place with your scheduling tools.
5. Consistency
Social media scheduling tools allow you to be consistent. If you try to manually manage accounts, it's easy to get buried under something else and completely forget to post on a schedule.
This is removed with scheduling and automated posting.
6. Manage Comments Faster
You can respond to comments and delete inappropriate comments faster with a social media scheduling tool. When you log on, you can see all the information in one place and act accordingly.
7. Content Uniformity
When you upload and schedule posts at the same time, you're able to maintain uniformity in content across all platforms so your brand is easily recognized.
Social media management tools are a lifesaver and can reduce the amount of time you spend mucking about on social media significantly.
You don't need to bug yourself down with researching which ones you require either – this is another great way to waste your time by the way.
I have outlined the best four below with an in-depth breakdown.
4 Time-Saving Social Media Scheduling Tools for Solopreneurs and Freelancers
1. Boardbooster
Since I wrote this article, Boardbooster has been shut down for not complying with Pinterest's Ts & Cs but don't panic.
Tailwind is still a very viable alternative. They are also working on a looping feature similar to the one Boardbooster offered.
Tailwind is similar to Boardbooster but has a few unique features. Tailwind design is also more visually appealing than Boardbooster.
With Tailwind, you can create time slots for as many pins as you want, upload them and Tailwind will do the posting for you.
If you're not sure what time slots are best, Tailwind will analyze your account and suggest the best time slots.
Tailwind also has a very nice dashboard that provides you with stats on what's going on with your Pinterest account and suggestions on how to improve your account.
You can also join up to 5 related tribes where you can submit your pins and repin members' content.
One of the best things about Tailwind is you can also include your Instagram account and schedule posts.
Tailwind sends you a notification to post once the time slot chosen comes up.
Recently, if you connect your Facebook account, they can post directly to Instagram for you without the need for notifications.
Another awesome feature of Tailwind is the browser extension that lets you schedule any interesting pins you come across on the Internet with just one click.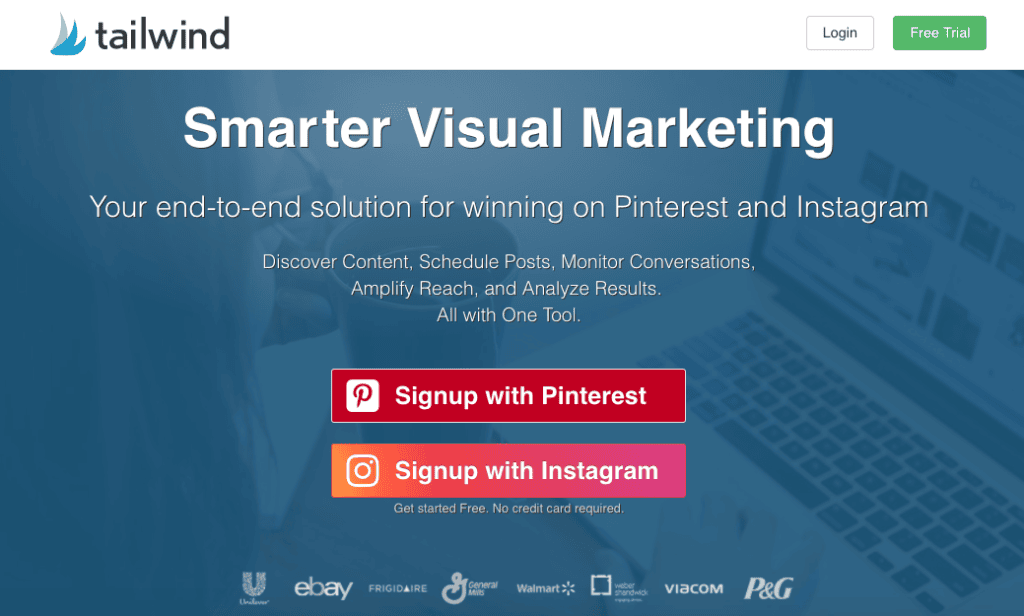 Tailwind offers a free trial period where you can post up to 100 pins and 30 images on Instagram for free then it will be $14.99/month afterward, which is worth every penny.
You can also pay for the year and save some money. Start your free trial with Tailwind. Tailwind also shares a helpful infographic of typical results expected HERE.
How Powerful is Pinterest for Marketing?
Check out screenshots of one of my Pinterest accounts. The first one is from Sept 2017 and the second one is from April 2018, which is less than 10 days in.
Can you see the humongous jump in traffic? This was after I started paying much more attention to using Tailwind.

I use Hootsuite for client projects especially when it involves Facebook, Twitter, and LinkedIn. You can include Instagram, Google+, YouTube, and WordPress as well.
There is an app directory where you can find applications that will allow you to integrate other social media channels.
You can also use Tailwind with Hootsuite if you have a Tailwind account. However, I haven't tried this.
Hootsuite measures your social media ROI and provides in-depth analytics if you have a paid account and basic analytics with the free account.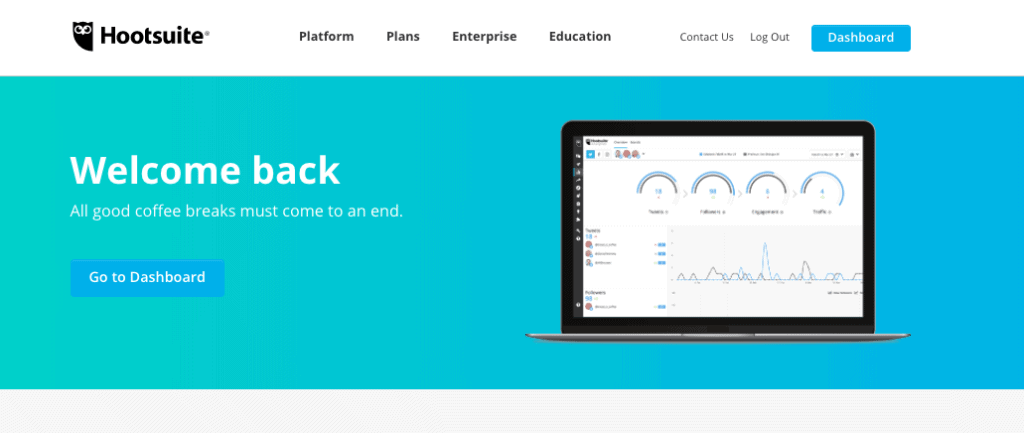 Hootsuite offers a free plan for up to 3 social media accounts and you can schedule up to 30 posts in advance, which isn't a lot.
Additional accounts and posts will require an upgrade to a Pro account, team, business, or enterprise account starting from $19/month. Start your free trial with Hootsuite.
Buffer is similar to Hootsuite and they both have overlapping features. Buffer also has an interactive platform, Pablo, that allows you to create visuals right from your dashboard.
Buffer paid accounts start from $10/month. Learn more and start your free trial.

What is the Difference Between Hootsuite and Buffer?
The tools Buffer provide for their free trial are more than the ones provided by Hootsuite. However, in the overall picture, Hootsuite provides better analytics.
They both have a lot of similar features such as URL shortening, automation, and integrations. Whichever one you choose depends on your needs.
Most people combine the two platforms to get the best out of their social media automation strategy.
They both have free trials you can use to test out their features before you decide so it's a win-win situation for you either way.
When used effectively, social media can play a huge part in the success of your business.
I haven't taken into account the time you will spend on creatives for these scheduling tools, which should also be factored in.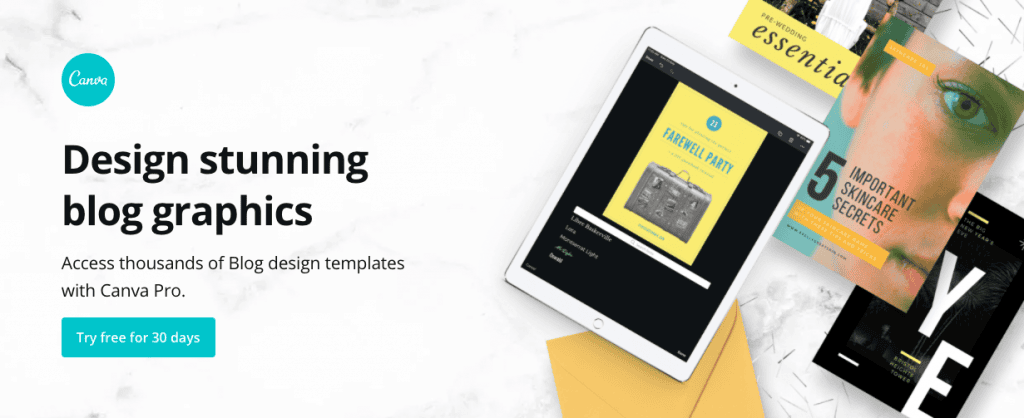 I create most of my posts using Canva but when I have a lot on my plate, I hire someone on Fiverr for this purpose. It's quick, budget-friendly, and effective.
See more about hiring someone on Fiverr. I will do a future post where I will recommend the best sellers I've worked with on Fiverr for logos and creatives.
There are other social media scheduling tools but these are the ones I found the most time effective.
Signing up for legions of social media scheduling tools is another great way to waste time and bury yourself in research, which isn't actually working.
Do you have a favorite social media scheduling tool that isn't on the list and you think is more effective?
Please let me know in the comments section and I'll take a look at it and update the list if it makes the cut.
Anna gave up her 9 – 5 to implement her life plan after paying off over $40,000 in debt. She started The Writer Entrepreneur to share her journey and encourage other people to pay off debt and pursue their life plans. She has been featured on HuffPost, YouQueen & Fitnancials among others. Learn more about Anna HERE.
This post may contain affiliate links which means I will make a small commission if you purchase through those links. Read full disclosure HERE.